Photos from the
NCSU University Theatre
production of
John Logan's
" Never the Sinner "
February 2009
Raleigh, NC
It was the "Crime of the Century"
The Leopold-Loeb Trial: In 1920s Chicago, two highly intelligent young men killed 14 year old Bobby Franks. Nathan Leopold Jr. and Robert Loeb are arrested when they overlook a small detail. Their defense attorney, Clarence Darrow, pleads eloquently against putting the two to death.
Show Photos
Jim Sullivan, who played the role of famed lawyer Clarence Darrow is, as usual, the "gray-haired guy" in the photos.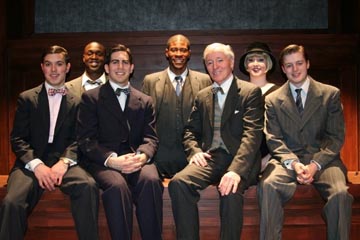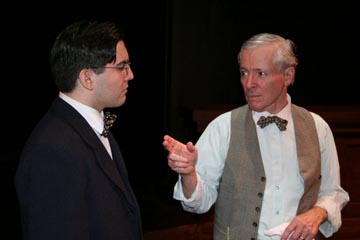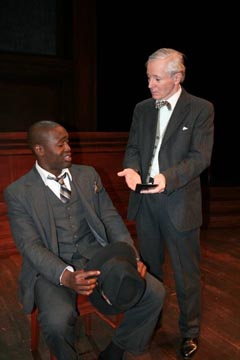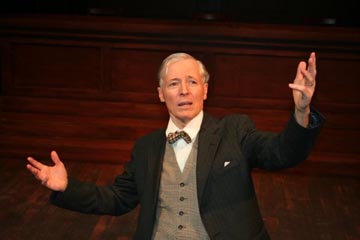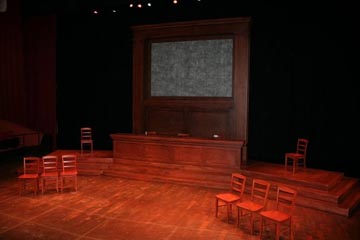 To view/read the show's PLAYBILL, click on: Never the Sinner Playbill

Press the 'BACK' button to return to the PREVIOUS Screen