Photos from University Theatre's Production
of
Tennessee Williams'
"Not About Nightingales"
April 2005
Raleigh, NC

Cast and Crew Photo: Jim Sullivan, who played prison warden Boss Whalen, is the "old guy" in the middle of the back row. Directly behind Jim is the show's Director, Terri Janney.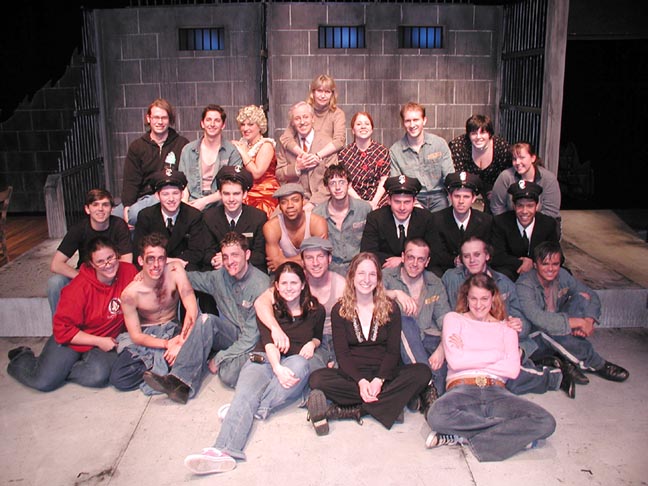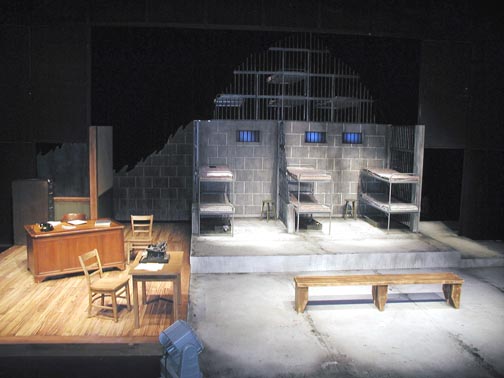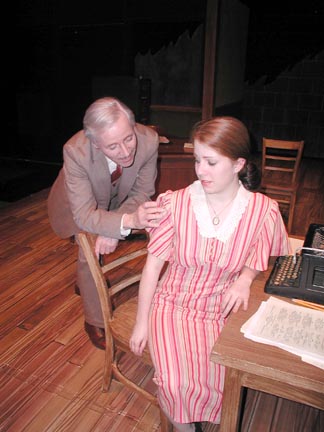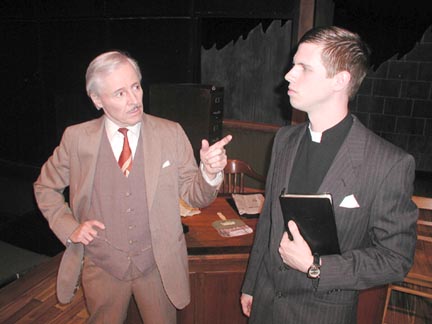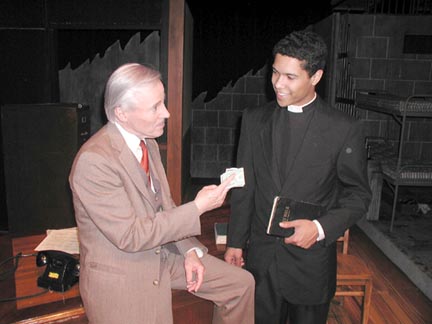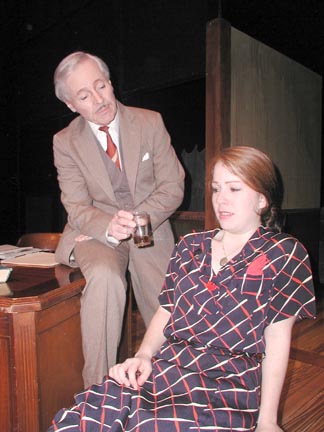 Yes, Boss Whalen, a mean, sadistic, and sleazy excuse for a man, gets killed at the play's end during a prison riot. An absolutely great role to play, regardless of the outcome! By the way, the mustache was shaved off immediately following the final show's curtain call.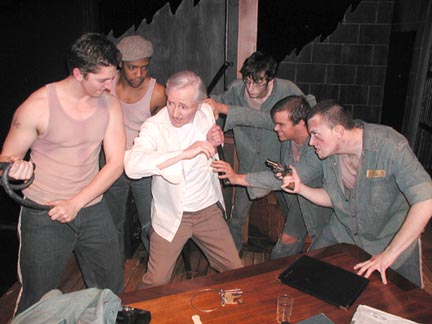 Here's what a local Theatre Critic had to say about the play:
Read Review
Press the 'BACK' button to return to the PREVIOUS Screen