Lincoln Grammar School
Stratford Avenue and Central Avenue
Bridgeport, Connecticut
Mr Mak's 8th grade class of 1959
Top Row (left to right): Kathy Fazekas, Donna Lennon, George Sheffield, Andrew Tarzelli, Aaron Kendriks, Robert McGann, Frank Davis, Janice Caneday, Pamela Sanders.
Middle Row: John Wood, Ramon Valez, Charles Gansur, Benita Norris, Dorothy Daniels, Richard Skoczylas, Clarence Summon, Ronald Blaskey.
Front Row: Zelma Dogan, Clair Jacobsen, Gail Clark, Molly Williams, Linda Moyer, Robert Ventulet, Jane Zdanowski, Jo-Marie Misurale, Christine Ingram.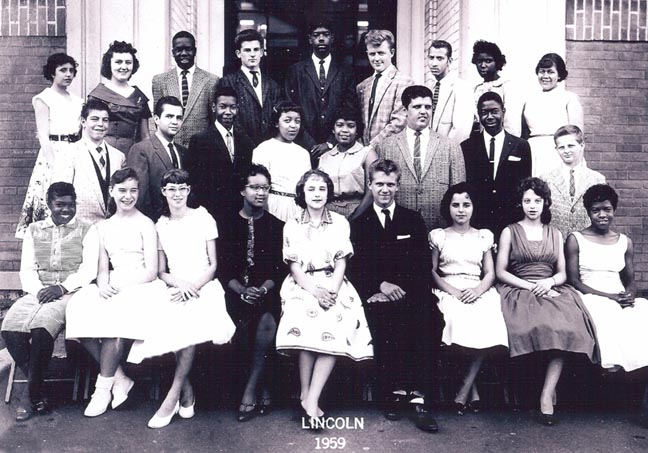 (Many Thanks to Gail Clark for sharing this photo)

Press the 'BACK' button to return to the PREVIOUS Screen