Waltersville Grammar School
Graduating Class of 1958
Top Row: Ralph Perez, John Politch, Thomas Blackwell, Theo Dennis, Charles Pugh, ?, Archie James, Donald Goodson, Vinny Esposito.
Fifth Row: ?, Claudette Croom, Flora Bell, Kathy ?, Barbara Graham, Inez Thomas, Betty Roberts, Ruth Blanchard, Henrietta Enama.
Fourth Row: ?, Robert Hart, William Simpson, George Bryant, Gary Burton, Victor Felix, Marvin Stoogenke, Joe Martin, Roger Trapasso, Seth Carley, Al Fountain.
Third Row: Eileen ?, Joe Mongillo, Charles Heard, ?, Gary Biros, Alvin Melvin, John Larkin, Bob Delvy, Wilfred Patterson, Paul Bogardus, ?
Second Row: Patricia Biros, Aida Rivera, Nancy Kerny, ?, ?, Mercedes Ribot, Gloria ?, Mae Thompson, Carol Powers, Geraldine Mason..
First Row: Kathleen DeLorenzo, Beverly Brewster, Catherine Petrino, Rosemary ?, Gloria Perez, ?, Doris Merly, ?, Helen Mattox, Joann Yaccovielle, Carmela Bromley.
Names we couldn't match with faces: Gennette Vinson, Jerry LaPorte. If you can provide any id's, e-mail them to Jim Sullivan, webmaster of this site.
(Thanks to Carol Powers for this photo)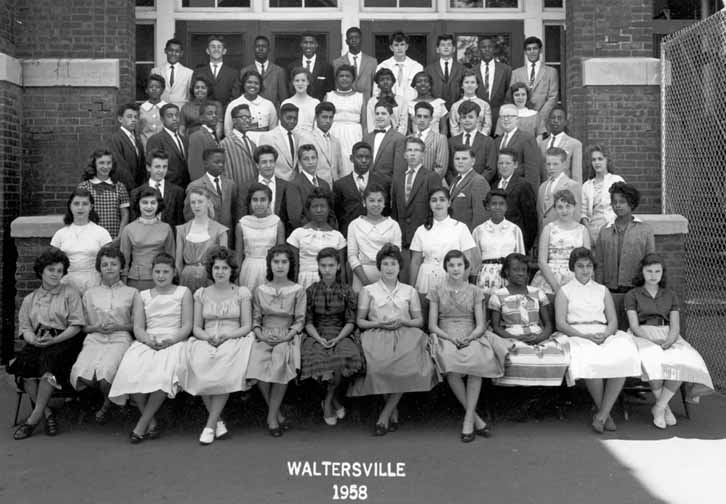 Press the 'BACK' button to return to the PREVIOUS Screen